They are easy to wear: Who wants to waste time by getting their hair pieces reset every now and then. Those who are always on the go need something easy and simpler. Wigs are meant for those individuals who don't have the luxury of time but want to look good. The ease of wearing wigs makes them an all-time-favourite!
Since time immemorial people have been using wigs to cover hair loss. After all, who wants to look bald? We have come a long way when you talk of the design of wigs. They are rather natural looking these days. Moreover, wigs are known to be a great solution for those who don't want to bear any kind of pain or spend a lot of money.
We deal in a number of different kinds of wigs that will suit your style and preferences. You will find natural hair wigs and even synthetic ones of every colour combination at our place so that you can stay stylish and trendy always. If there is a change in fashion trends, you can always come up to us and get the kind of wig that is currently trending. We will be only too happy to help. Simply connect to us and fix a time for free consultation at our clinic. Our experts have a lot of knowledge about wigs and non-surgical hair
Have you heard of hair fixing? It is a very famous surgery-free hair replacement technique that really works well. Initially, your hair loss areas are noted down and a hair silicon system is stuck on to the scalp using silicon bond or just silicon tapes. They let the hair silicon system stay on the scalp for 4-5 weeks. The best part about getting hair fixing done is that you can carry on with normal day to day activities such as oiling your hair, shampooing, playing sports or riding your motorbike. You will get a natural look that too in a trouble-free manne
We have a highly skilled team of experts who have immense knowledge of custom-made and natural looking hair systems. If you want a world class experience, you should come to us. The procedures carried out can be customized as per your liking and are extremely pocket-friendly. Choose hair fixing as you can lead a very active lifestyle without any kind of restrictions. As the procedure is non-surgical, there are no risks involved.
The procedure is also referred to as artificial hair restoration. The treatment is very simple as it a non-surgical one. It involves placing a patch of hair, extension or a wig in the region where there is baldness. There are experts who will stick the patch of hair using some kind of cosmetic glue or clips. The glue and clips used for the procedure are usually pretty safe and do not lead to any kind of allergy.
At our clinic, we always make sure that you get the best possible service from our end. This treatment is generally very effective and the procedure of installation of the prosthetic hair is completely painless. Usually, you won't have to keep visiting us from time to time. Your treatment will be done in one go and you will be sorted. Those who have gone for a hair patch can easily comb your hair and style it the way you want it. It is also possible to carry on with daily activities such as riding bikes, shampooing, and swimming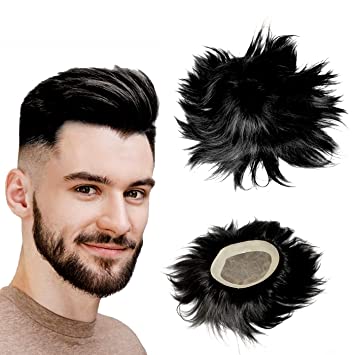 Hair extensions are for those who want to have long hair or add more volume to it. There are many different kinds of hair extensions such as the temporary one that can be removed each day, the semi-permanent one that can be worn for 6-8 weeks, and the permanent one which can be worn for months together.
There are two kinds of extensions. One is made out of real human hair and the other one which is made out of synthetic fibres that are made to look like real hair. You get both real and synthetic hair extensions in different colours, forms and styles. Synthetic hair is stiffer than real human hair and doesn't blend that well with your hair in spite of being way cheaper than real human hair.
Also, when you use synthetic hair, you can't style it with curling irons, straighteners and even hair dryers as they will get damaged easily. On the other hand, you can treat the ones made out of real hair the way you want. So, if you love to colour and style your hair, you should definitely go in for real hair extensions. They will appear and feel like real hair giving you a natural look. Synthetic fibres don't last for long whereas real extensions can easily last for more than one year if maintained well.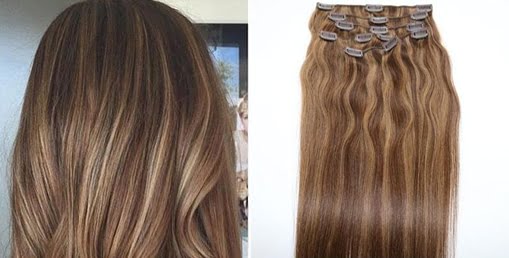 People experiencing hair loss undergo significant emotional challenges due to constant criticism about their appearance, leading to heightened self-consciousness and perceived judgment from others. If you can relate to this, opting for a hair patch from Young Forever Hair Replacement is an ideal solution.
This procedure, also known as artificial hair restoration, is a non-surgical treatment that involves attaching a hair patch or wig to the bald area. Skilled professionals use cosmetic glue or clips to secure the patch, which is generally safe and free from allergenic effects.
For those who prefer non-invasive alternatives, a hair patch offers numerous advantages, including financial viability and the absence of needles. The meticulously designed hair patch seamlessly blends with the patient's natural hair density, texture, and color, resulting in a stunning and completely natural transformation.
Compared to traditional wigs, hair patches are smaller in size and specifically tailored to cover the bald scalp area. They provide a more authentic appearance and are highly recommended, unless complete hair loss necessitates wearing a wig.
This safe and affordable cosmetic treatment is particularly effective for individuals with partial hair loss. The key aspect of the procedure involves skillfully placing a custom-made hair patch on the client's scalp, ensuring a perfect fit for a natural and convincing look.
At Young Forever Hair Replacement, we prioritize delivering the best possible service to our clients. Our treatment is generally highly effective, and the painless installation of the prosthetic hair ensures a comfortable experience. Typically, there is no need for frequent visits as the treatment can be completed in one session, allowing you to easily style your hair as desired and engage in daily activities such as bike riding, shampooing, and swimming.
With Young Forever Hair Replacement, our goal is to make you appear younger than ever before. Our dedicated team of experts is ready to assist you. Schedule an appointment with us now, and we will take care of everything for you.